YES!  WE ARE BACK!  
Download the  brochure under the FORMS section.
If you have any questions don't hesitate to contact us at
(203) 829-5995
or via email 
darwin@violinauditionprep.com
 Darwin
Darwin Shen - Executive Director, violin, viola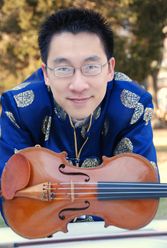 Violinist Darwin Shen was born in London , England and began his violin studies with his father and his school music teacher, and the noted Indian composer John Mayer.
After emigrating to the United States at age eight, he continued his studies with Paul Kantor and Kyung Yu of the Yale faculty, and then studied with Yuval Waldman. He has also coached with Sally Thomas of the Juilliard faculty and Ani Kavafian of the Chamber Music Society of Lincoln Center.
As a student Darwin was the winner of several prizes. He then decided to embark on more academic pursuits and attended Manhattanville College, where he received the Honors Scholarship. He graduated with an Honors Degree in History, minored in Mathematics and was a member of the National Dean's List, as well as having given lectures at Norwalk Community College on Gallileo's work on thermometry and the social significance of DNA.
Upon returning to violin playing, he has appeared as soloist with the Young Artists' Philharmonic, the Danbury Symphony Orchestra, the Cheshire Symphony Orchestra and the Mid-Atlantic Chamber Orchestra during their celebration of the 500th Anniversary of Columbus discovering America. He has participated in recitals or been an assisting artist in concerts for The Center for chamber Music Inc., 3030 Park Concert Series, Schubert Club, Silvermine School of Music, Silvermine Guild Arts Center and Friends of the Stamford Symphony. Mr. Shen plays many recitals for the elderly and on a regular basis plays at nursing homes throughout the area.  
Darwin has played in a recital for the Sister Cities program that was recorded for Chinese television. His performance of the Tchaikovsky Concerto with the Danbury Symphony was described as being, "performed with warm, modest, unaffected brilliance plus…ease and flexibility…"
A versatile musician, Mr. Shen can sometimes be seen playing jazz, and even with tango groups. Darwin is a chamber coach for the Norwalk Youth Orchestra, was a consultant for the violin and viola syllabus for the Schubert Club and writes and arranges music.  He has performed with such groups as the Amor Artis Orchestra, The Fairfield County Chorale, Mendelssohn Choir, and Southern Connecticut Camerata
Darwin has taught privately and for Fairfield University as part of its adjunct faculty, Zera Musicland of Fairfield, Lessons in Schools of Norwalk and Project Music in Stamford . He is also the founder and director of the Violin Audition Prep Program.
Mr. Shen has recently released his first CD. Darwin Shen In Performance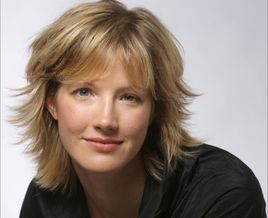 Praised for her vibrant lyricism, fresh interpretations and expressive performances, cellist Caroline Stinson is sought after by orchestras and fellow musicians nationally and abroad for solo and chamber music concerts of both traditional and contemporary repertoire. Ms. Stinson's performance credits include Carnegie's Weill Recital Hall, Lincoln Center's Alice Tully Hall, the Museum of Modern Art's Summergarden Series in New York, Boston's Gardner Museum, Washington D.C.'s Smithsonian in the United States; Germany's Koelner Philharmonie, Switzerland's Lucerne Festival and France's Cité de la Musique and Theatre at Rennes, in Europe, and the Centennial Centre and Winspear Halls in Canada. A champion of contemporary music, Ms. Stinson has recently joined forces with the acclaimed Lark Quarte+, renowned for its commissions of new works by some of today's foremost composers, including Aaron Jay Kernis, William Bolcom and Jennifer Higdon.
Caroline Stinson's 2010-11 season includes performances in the United States and Canada of repertoire ranging from chamber music to new solo works to Baroque Concerti. Highlights include the double-premiere of a new concerto for cello and winds by Steven Bryant with the Cornell Wind Ensemble and the Ridgewood Concert Band, and a solo tour of Alberta with performances for the Edmonton Recital Society, the Alberta Baroque Ensemble and New Works Calgary, where she will premiere two new works for solo cello by T. Patrick Carrabre and John Link. Ms. Stinson premieres ensemble commissions by William Bolcom at Stanford University with the Lark Quarte+ (plus) Stephen Salters in January and a new work by Mark Grey with the Meme Ensemble and Jessica Rivera at Carnegie's Zankel Hall in March. Her debut CD, Lines, will be released this spring on Albany Records. Performances in recent seasons have included concerto performances with the Syracuse Symphony under Daniel Hege, recitals in New York for Bargemusic, in Oregon and Maryland with duo partner, Molly Morkoski, appearances at the Lucerne Festival in Switzerland with Pierre Boulez conducting Elliott Carter's Triple Duo, and as a returning featured artist for the Winnipeg Symphony Orchestra's International New Music Festival, where she appeared in multiple performances broadcast nationally on CBC Radio.
A popular collaborator, Ms. Stinson has played in New York and on tour with Accroche Note of France, the Bang On A Can All-Stars, Continuum, the Jupiter Symphony Chamber Players, Sequitur, Ensemble Pi and NewBand (the Harry Partch Ensemble), and has performed with many leading artists in the field including Pierre Boulez, Pinchas Zukerman, guitarist Bill Frisell, violinist Andrew Dawes and pianist Gloria Cheng. Advocating for new music through premieres, commissions and recordings, she has worked with composers Ross Bauer, T. Patrick Carrabré, George Crumb, Peter Eötvös, Michael Gordon, John Harbison, Aaron Jay Kernis, John Link, George Rochberg, Steven Stucky, Ushio Torikai, Andrew Waggoner, Anna Weesner and with Joan Tower, performing with the composer at the piano. . Collaborating in the dance arena, she has performed with Donlin Foreman, founder of Buglisi-Foreman Dance, live in improvisation at the Joyce Theatre in New York, Daniel Gwirtzman at St. Mark's and with Morphoses, the Wheeldon Company, live at City Center. Caroline continues to be active with several ensembles: Open End, a new music and free improvisation ensemble she founded in 2005 with her husband, composer Andrew Waggoner; the Grammy-nominated quartet Contrasts, and the cello quartet, CELLO.
In the last 9 years, Ms. Stinson has made 11 CDs for the Naxos, Albany, Koch International, Bridge, Phoenix, Capstone, Innova and Estile labels. The various works recorded include the Popper Requiem for three celli and orchestra with Maria Kliegel for Naxos; string quartets by Steven Stucky (Nell'ombra, nella luce) and Tina Davidson (The Delight of Angels), as well as Davidson's piano quintet, It is my Heart Singing, for Albany Records; and Daniel S. Godfrey's Romanza and String Quartet No. 3 on Koch. Caroline also appears on the Innova album Rest in music by Ushio Torikai with the ensemble Continuum. With Contrasts, a quartet in violin, clarinet, cello and piano formation, she has recorded Aaron Jay Kernis' Ballad for cello and piano, Trio In Red for clarinet trio, and Fanfare and Still Movement with Hymn for full quartet on an album to be released in 2010 on Phoenix Records. Through the Juilliard Artist Diploma Program, Ms. Stinson completed her debut solo CD Lines - repertoire that traces the influence of European composers of the last century through the roles of mentor and teacher on two subsequent generations of North American voices. The CD will be released on Albany Records this spring.
Caroline is the recipient of the 2007 J.B.C. Watkins Prize in Music from the Canada Council, first prize in the Hohnen Foundation Cello Competition of Germany, the American Music Award from the Seventeen/GM National Concerto Competition in the U.S., and has performed concerti as winner of competitions at the Cleveland Institute of Music and Interlochen Arts Camp, and at the invitation of Aldo Parisot, the Banff Center Orchestra. She is the recipient of prizes, grants and scholarships from the Alberta Heritage Scholarship Fund, the Alberta Foundation for the Arts, the Winspear Fund of Edmonton, the Anne Burrows Foundation of Edmonton and the Canada Council for the Arts, as well as fellowships from festivals and seminars including Aspen, Lucerne, Verbier, Sarasota, and the Piatigorsky Seminar for Cellists in Los Angeles.
In additional to her active performance career, Caroline Stinson is on the faculty of the Setnor School of Music at Syracuse University in cello and chamber music, and in New York is a teaching assistant to Joel Krosnick at The Juilliard School. She earned degrees with honors at the Interlochen Arts Academy, the Cleveland Institute of Music, the Hochschule für Musik Köln (with First Prize), and completed her MasterÕs Degree as an Irene Diamond and Genevieve Kniese Chaudhuri Fellow at the Juilliard School. While at festivals and living in Germany, she had the opportunity to study in extended masterclass courses with Natalia Gutman, Boris Pergamenschikow, Siegfried Palm, Janos Starker and Aldo Parisot. Her principal teachers were, very gratefully, Tanya Prochazka, Alan Harris, Maria Kliegel, Frans Helmerson and Joel Krosnick. Born in Edmonton, Canada, Caroline lives in New York City with her husband.
Kathy Kozinski - violin and viola
Kathy Kozinski is a strings and general music teacher in Milford, CT. Prior to this position, she was the orchestra director at Greenwich High School. She obtained a bachelor's degree in music education from the University of Illinois at Urbana-Champaign, where she studied with renowned string pedagogue, Dr. Louis Bergonzi. During her time in Illinois, She served as President of the UIUC Chapter of the American String Teachers' Association. She graduated in 2016 in the top 3% of her class. Kathy began study of the viola at the age of eight in her hometown of Norwalk, CT. She was a member of the Norwalk Youth Symphony for six years, and performed in the All-New England and CT All-State Orchestras. In her youth, she was the student of VAPP director, Darwin Shen. Outside of her public school teaching, Kathy teaches privately and continues to perform in symphony orchestras, pit orchestras for musicals, and chamber ensembles for private events.
Jennifer Chieffalo Burkhalter - cello
Jennifer Chieff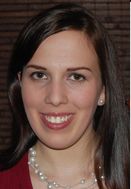 alo Burkhalter was born and raised in Norwalk, CT and began her musical studies at the age of eight on the piano and cello.  In her childhood, she played cello with the Norwalk Youth Symphony, the CT All State and Western Regional Orchestras and was a student of Lois Errante.  After high school, Jennifer attended Ithaca College studying with Elizabeth Simkin and Heidi Hoffmann.  In 2007, she graduated magna cum laude with a dual degree in cello performance and music education.   At Ithaca, Jennifer served as principal cellist of the Ithaca College Symphony Orchestra and Chamber Orchestra.  She was also a member of the college's Kulmusik contemporary chamber ensemble and was a founding member of the Ithaca College Cello Choir.
Currently, Jennifer is pursuing a master's degree in Music and Music Education at Columbia University's Teacher College in New York City. She is the orchestra director and music theory teacher at Norwalk High School and additionally serves as the orchestra chair for the CT Western Regional Orchestra.   Jennifer teaches cello privately in Fairfield County and is a sectional and chamber music coach with the Norwalk Youth Symphony.